News and Updates
"It's tempting to describe guitarist and singer Matt Munisteri's new album 'Still Runnin Round in The Wilderness" as a sure bet for any year-end best-of lists, but the world has been waiting for at least a generation for such a perfect collection of Robinsonia" – read more of Friedwald's piece in The Wall Street Journal.
Josh Jackson has aired a great and super-informative radio segment about "Still Runnin 'Round in The Wilderness", which features interesting conversation and solo performances by Matt.
"Still Runnin Round in The Wilderness" was featured for the week leading up to its national release as NPR's first listen.
As of noon today, Still Runnin' Round In The Wilderness was #4 on Amazon's list of Vocal Jazz Best Sellers. Tonight is the CD Release show at Joe's Pub for Still Runnin' Round In The Wilderness. The show starts at 7:30pm so we'll see you there!
Tuesday, July 10 – 7:30pm
JOE'S PUB
425 LAFAYETTE STREET
NEW YORK, NY 10003
Tickets: $20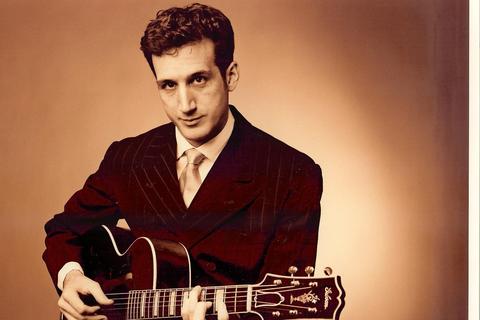 CD release for Hell Among The Hedgehogs – with Whit Smith
The Continental, noon
Saturday, March 17 – Matt Munisteri
Elephant Room, 9:15PM -10:10PM
Thursday, March 15 – Kat Edmonson
St David's Bethell Hall, 12:30AM – 1:15AM
Matt performed for a full hour accompanying vocalist Catherine Russell on NPR's Fresh Air.
Click here to listen to the show.